A portable stove that converts sticks into clean-burning gas and saleable activated charcoal, while boiling/sterilising water using heat otherwise wasted.
The original stoves had to be easily manufactured locally from readily available materials. Adding a water jacket allowed us to use galvanised sheet that would otherwise have burnt through. The combustion chamber was simply a trench in the ground.
Producing saleable activated charcoal as a by-product can generate valuable income for families. The charcoal can either be burnt as a fuel or used to make sterile water filters that effectively remove most organic compounds, including bacteria. These filters produce crystal clear water without any need to pre-wash the charcoal. Even water heavily contaminated with soap and detergent is taste and odour free after filtration. As shown in the illustration above, filters can be made very cheaply from a variety of readily available containers. 
(Times were taken from when the fire was lit. All figures were from the same trial. )
MINUTES TAKEN TO BOIL 5L OF WATER IN THE WATER JACKET​
MINUTES TAKEN TO BOIL 3L OF WATER IN A POT ON THE STOVE
GRAMS OF WOOD USED IN 30 MINUTES
GRAMS OF BIOCHAR PRODUCED IN 30 MINUTES
The concept works just as effectively scaled up, so we made bigger versions for a community kitchen.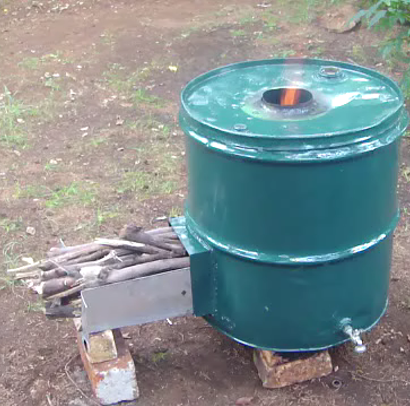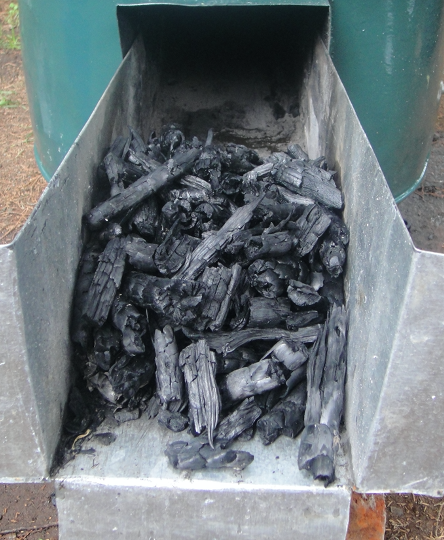 Our stoves produced plenty of biochar for filtering water. In fact we made so much charcoal, we also developed a stove to burn it!
Over a decade later, with more climate awareness, we now mix any surplus charcoal with soil, to capture the carbon.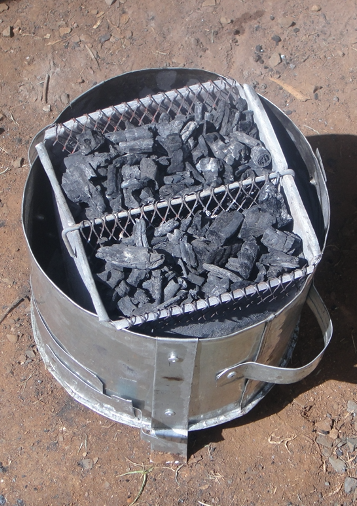 All the water we drink is filtered using the charcoal we produce!
Click on photos for descriptions
Sign up to become an active part of our project; follow us on social media for frequent updates and get involved by purchasing your own biocharBBQ.